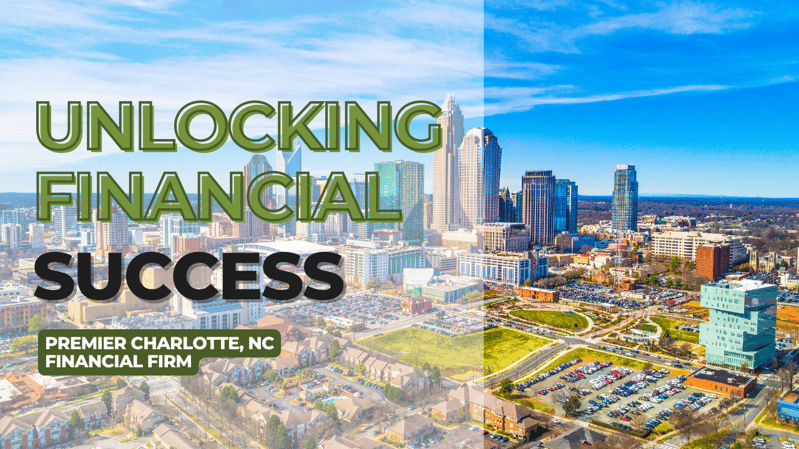 Are you ready to pave the path towards financial prosperity with experts who truly understand your local needs? At Cornerstone Wealth, we take pride in being your premier Charlotte-based wealth advisors, dedicated to helping you achieve your financial dreams.
Your Local Partner in Wealth Management
In the vibrant city of Charlotte, North Carolina, Cornerstone Wealth stands tall as your trusted financial companion. We understand that each financial journey is unique, and that's why we're here to offer personalized wealth advisory services tailored to the specific needs of Charlotte residents.
As Charlotte Wealth Advisors, our commitment to our local community is unwavering. Our team of seasoned professionals not only possesses in-depth knowledge of the financial landscape but also understands the unique opportunities and challenges that Charlotteans face when it comes to managing and growing their wealth.
Why Choose Cornerstone Wealth as Your Fiduciary Financial Advisor in Charlotte?
Local Expertise: Our team has experienced local professionals who are well-versed in the economic trends and financial dynamics of Charlotte.

Fiduciary Promise: At Cornerstone Wealth, we proudly uphold the fiduciary standard. What does this mean for you? It means we are legally and ethically bound to act in your best interest, always prioritizing your financial well-being.

Comprehensive Wealth Management: Our suite of services spans investment strategies, financial/retirement planning, estate planning, tax optimization, and more, ensuring your entire financial spectrum is well-covered.
Unveiling the Best Wealth Advisor in Charlotte, NC
When it comes to entrusting your financial future to a wealth advisor, you deserve nothing but the best. s. Our holistic approach to financial planning, rooted in a deep understanding of local dynamics, sets us apart.
Experience the Cornerstone Difference
Discover the Cornerstone Wealth difference that so many Charlotte residents have already benefited from:
Personalized Solutions: We tailor our strategies to align with your unique goals and aspirations.
Proven Track Record: Providing local wealth management services for over 20 years.
Trusted Guidance: We're not just advisors; we're your partners on the journey to financial success.
Join the Cornerstone Wealth Family
Are you ready to experience the power of local expertise combined with comprehensive wealth management? Partner with Cornerstone Wealth today and unlock the doors towards financial prosperity. Whether you're seeking the best wealth advisor in Charlotte, NC, or fiduciary financial advisors with a strong local presence, we've got you covered.
Visit cwgadvisors.com to learn more about our services, our fiduciary promise, and how we're making a difference in the lives of Charlotte residents.
Invest in your financial future with Cornerstone Wealth, your Charlotte Wealth Advisors. Contact us today to embark on a journey of financial success - (704) 987-3410.
Investment advisory services offered through Cornerstone Wealth Group, LLC dba Cornerstone Wealth, an SEC registered investment adviser.